High Quality Prefab Houses Container Homes Modular Flat Pack
1. General Introduction
Container house is a kind of modular house, consisting of light steel frame and thermal insulation materials. It is a new type of energy conservation and environment protection house which is easy and convenient to install.
With one basic container house, it can be combined both horizontally (units quantity as your requirement) or vertically (3 storeys).



Feel free to contact with us for more details, and more designs!




2. Size & Weight:
Size: 6055*2438*2896mm
Weight: approx 2000kgs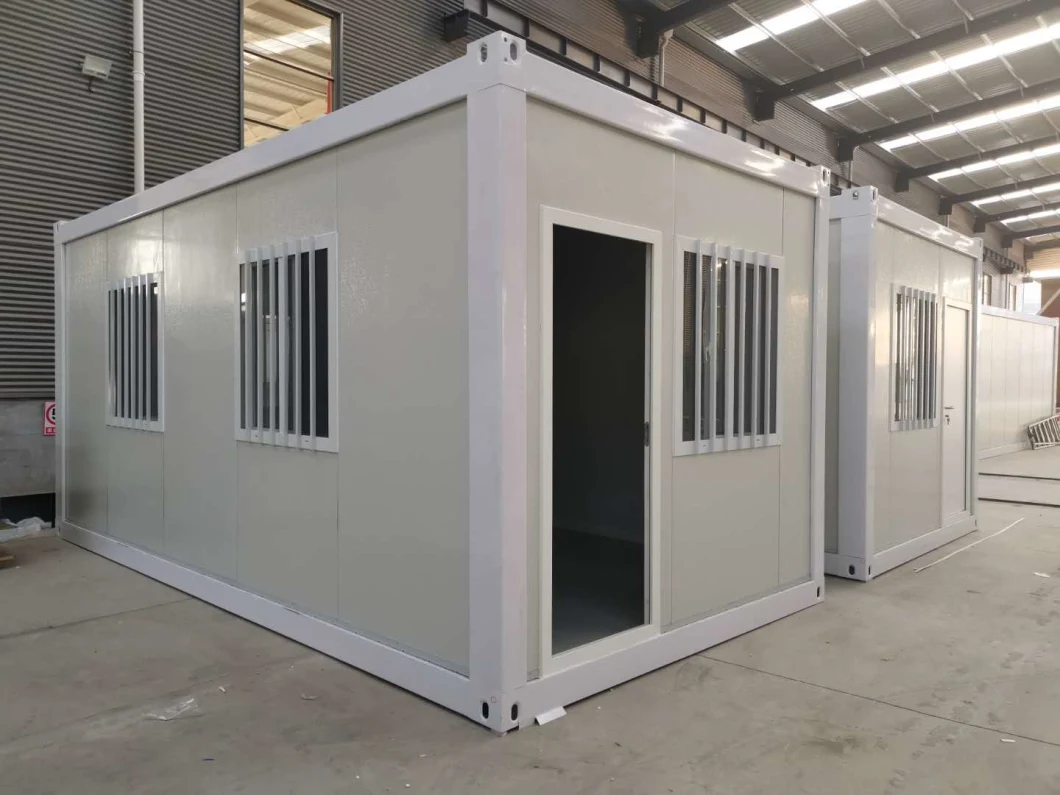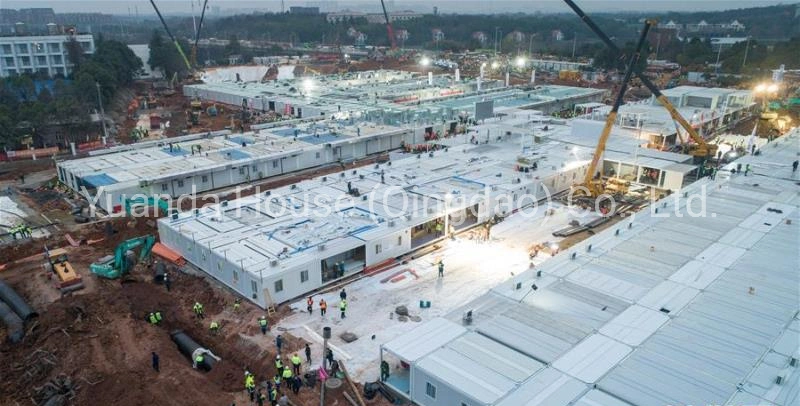 3. Application for Container House
Container house can be used as most kinds of temporary buildings such as dormitory, office(especially on construction site), storage, camp, refuge, hotel, school and bathroom etc. It could also be placed with other kinds of building to assist such as steel structure The high level container house can be used as beautiful family building(but this one is much more expensive than others as it could only use shipping container to modify and also need high quality decoration)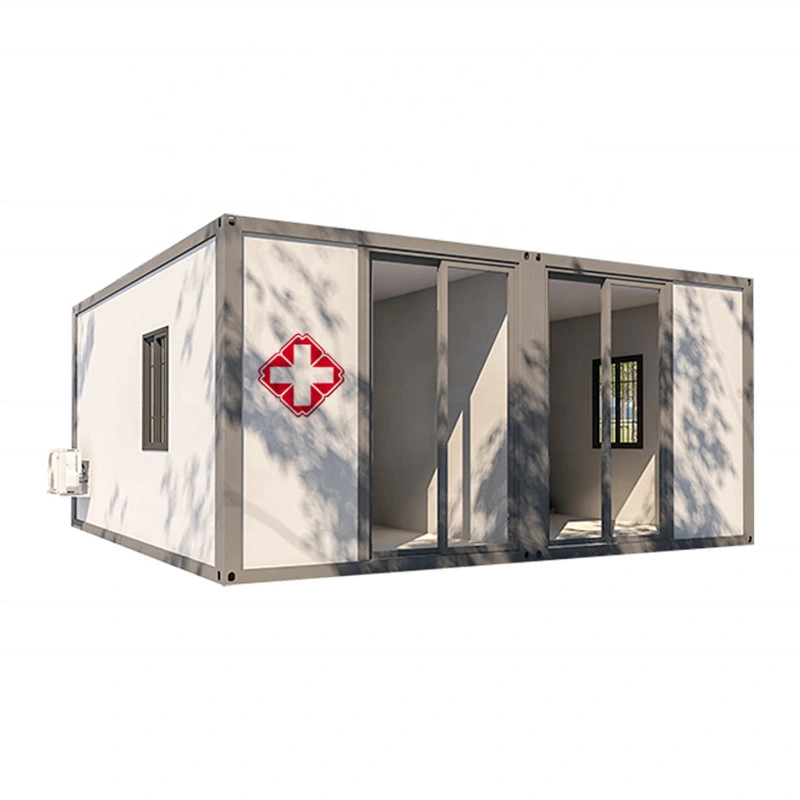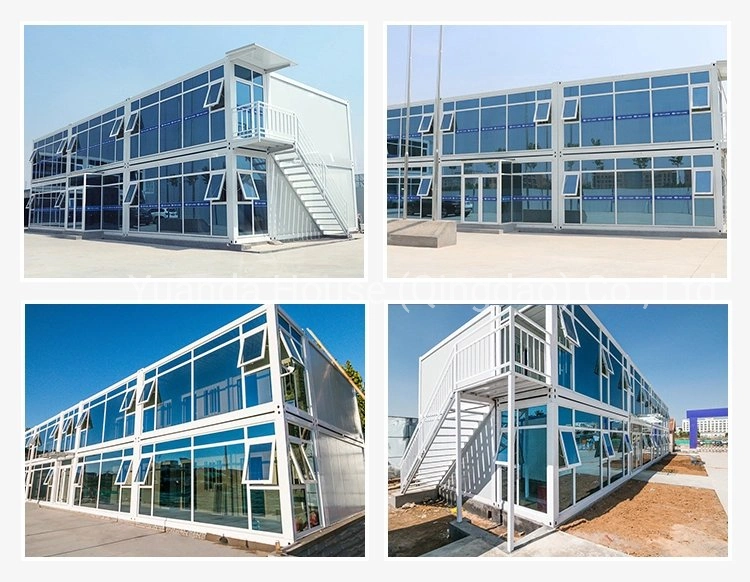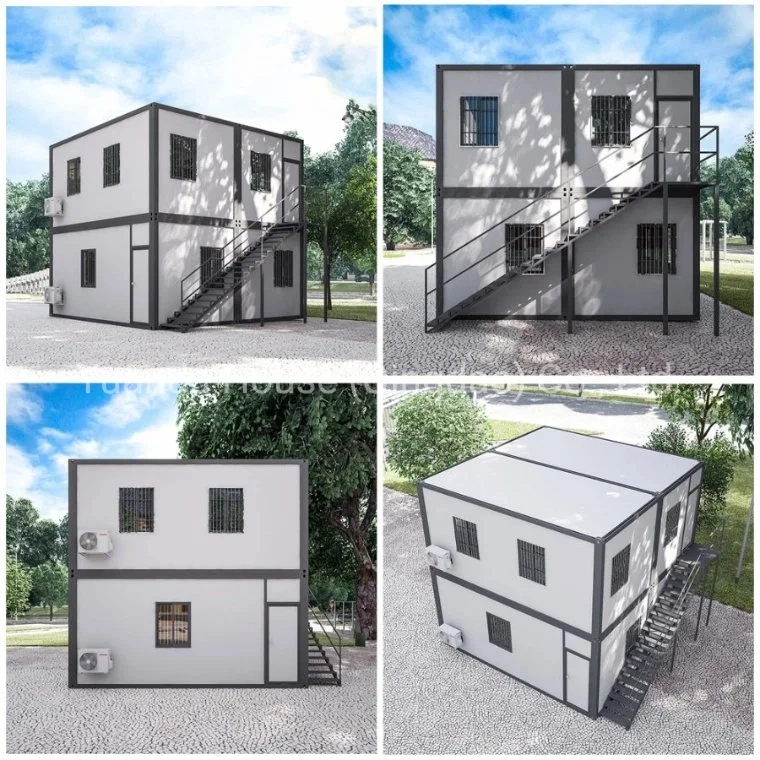 4. Advantages for Container House
Long life-span.up to 20 years.
Prefab, Pre installed electrical and plumbing,time saving.
Movable And Disassemble. Can be separately according to your requirements.Easy install, transport and relocate.
Economical and environment friendly .Short construction period and little workers, can be relocated with no waste.
Convenient transportation, can be transported as a shipping container, or flat packed.
High strength, Live load capacity of roofing: 0.5KN/m2. Second floor load capacity: 150kg/m2.Load bearing capacity greater than 40tons. Live load of corridor/ balcony/walkway is 2.0KN/m2
Waterproof, fireproof,seismic resist. Its wind resistance Grade 11 (wind speed≤ 111.5km/h) Earthquake resistance: Grade 7, External and internal wall heat transmission coefficient: 0.35Kcal /m2hc
Customizable.various design as per your preference.
Little requirements on ground. Being tough and flat is OK
5. Technical Parameter of Standard Container House
Wind resistance: Grade 11(wind speed≤111.5km/h)
Earthquake resistance: Grade 7
Live load capacity of roofing: 0.5kn/m2
External and internal wall heat transmission coefficient: 0.35Kcal/m2hc
Live load of floor is 2.0kn/ m2
| | |
| --- | --- |
| Size | 6055*2438*2896mm |
| Steel structure | Q235B steel |
| Wall | 50-100mm sandwich panel ,0.4m steel sheet |
| Wall color | White ,Bule , optional colors |
| Decoration wall | Optional : PVC/WPC cladding |
| Roof | 50mm/70mm sandwich panel |
| Door | Steel Security Door / Plastic Steel Door |
| window | Plastic steel window |
| Floor | PVC flooring, mutiple color/pattern |
| Wind resistance | wind speed≤120 km/h |
| Earthquake resistance | Grade 8 |
| Snow load capacity of roof | 0.6kn/m2 |
| Live load capacity of roof | 0.6kn/m2 |
| Wall permitted loading | 0.6kn/m2 |
| Heat conductivity coefficient | 0.35kcal/m2hc |
| Delivery time | 15 days |
6. Different Parts of Container House
Steel Frame System
Floor System
Ceiling System
Wall System
Door and Window
Electrical Fittings Water System Fittings and sanitary Wares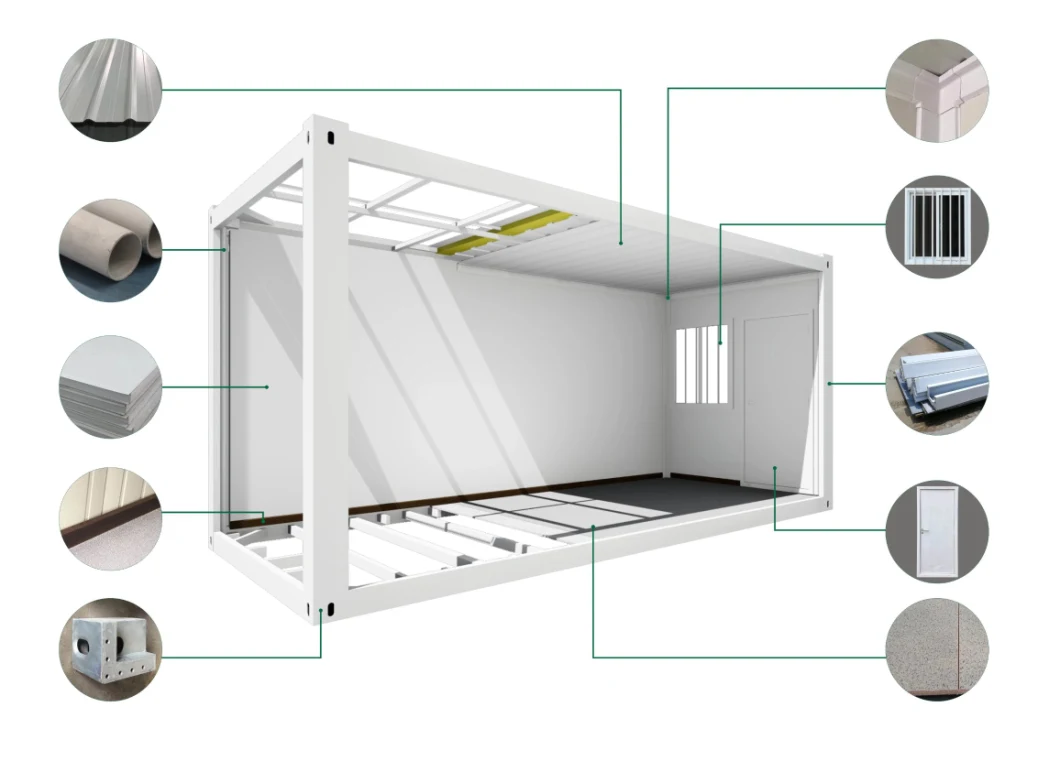 7. Installation:
4 skilled workers can complete the installation of a flat pack container house in 8 hours.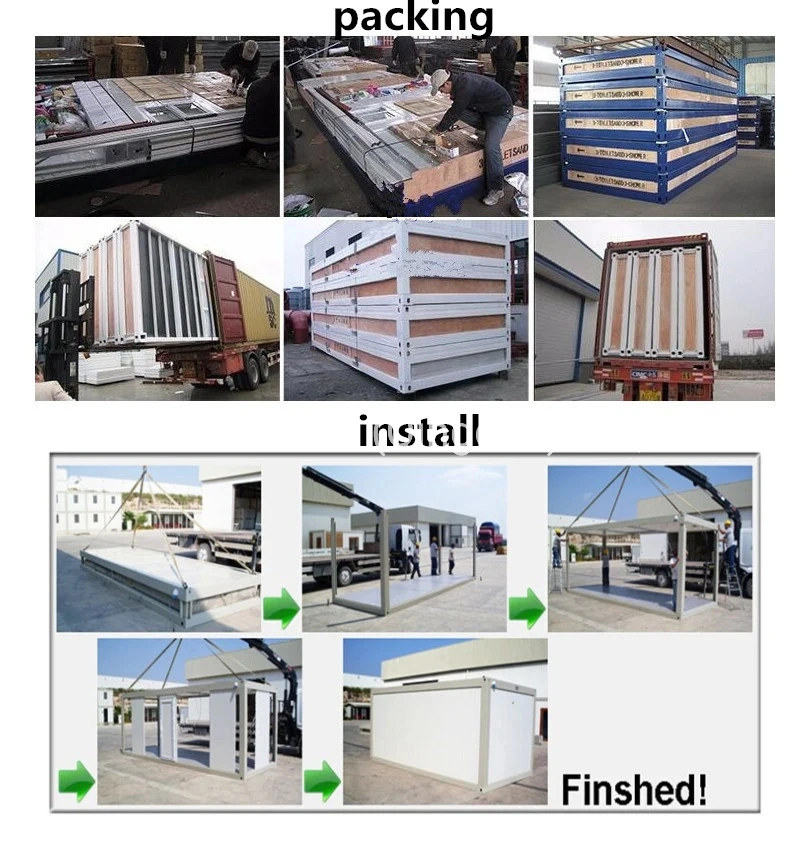 8. Our service

We can provide home design expertise, construction knowledge you need to build your custom home in short time and within your budget. We help you to achieve the balance between quality, function and costs.

Installation service

* Layout plan can be designed if needed.
* Installation introduction / CD / installation drawing will be provided if needed.
* Engineers and workers can be sent abroad for guidance and installation.

All stuff have been preinstalled in the container and you just need put it on site ,connect to electricity and water
9. Our factory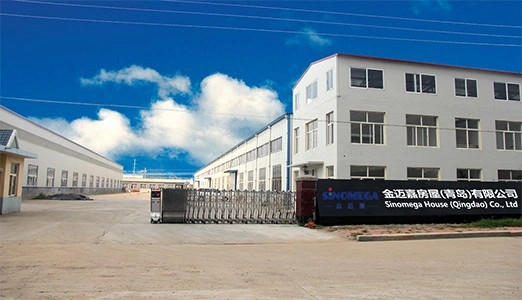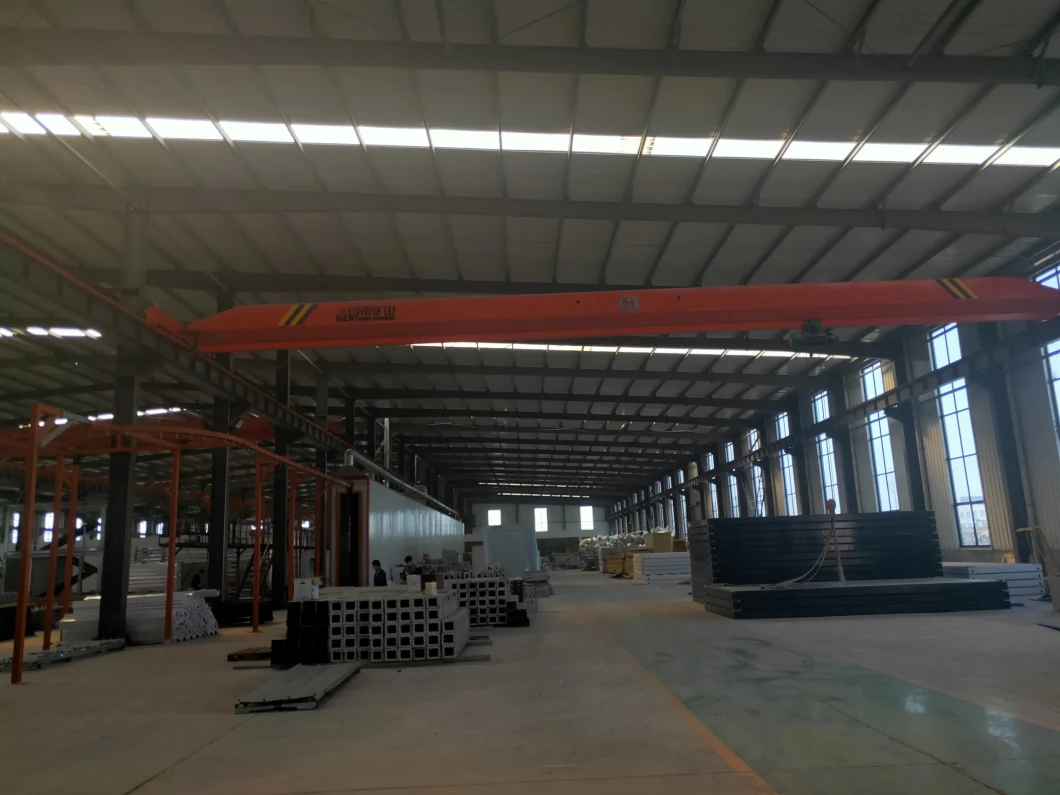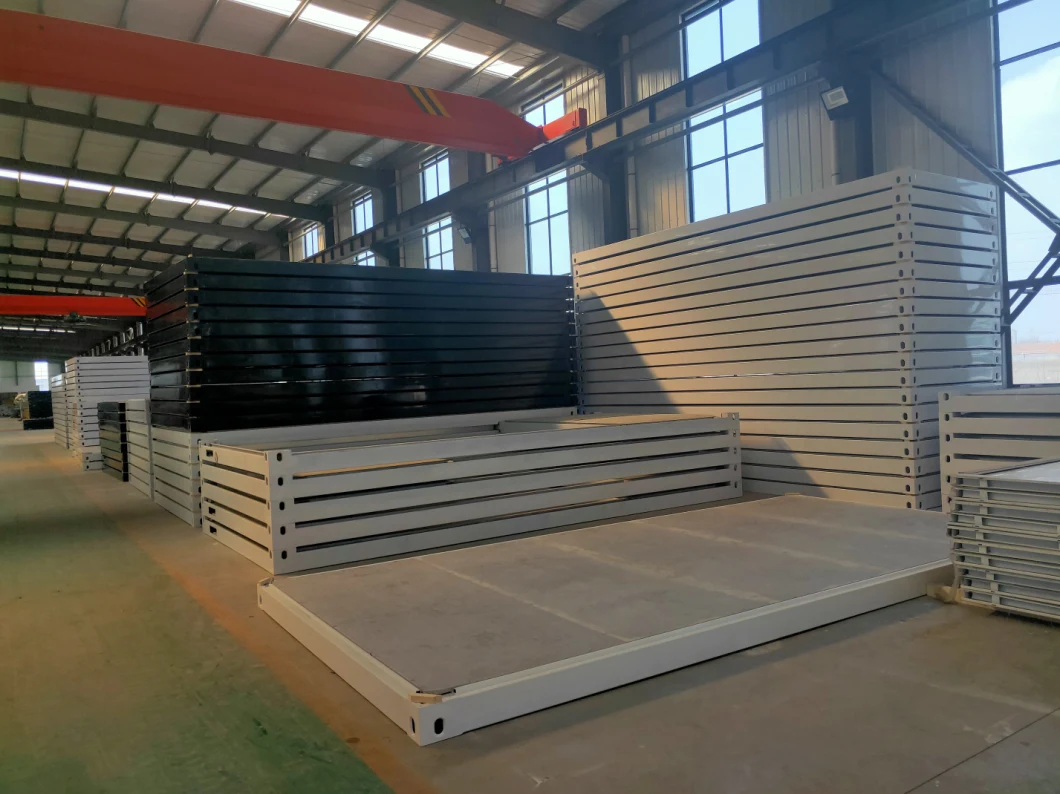 10. FAQ
Q:Will the container leak?
A: Absolutely not. The top roof structure is Xiaoya patented design, which its Arched structure can drain automatically. Moreover, waterproof tape stuck on roof, and waterproof effect is better.
Q: How about the delivery date?
A:In general, 30-35 working days is enough.
Q: How about the payment?
A: By TT, 50% deposit in advance, the 60% balance before the delivery.
Q: What is the trading method?
A: FOB QINGDAO
11. Contact Us:

Sinomega house(Qingdao) Co., Ltd

Address: Room 2501, A Tower, No. 20 Zhuzhou Road, Laoshan District, Qingdao, Shandong Province, China

web:http://yuandahouse.en.made-in-china.com