Pinergy Solar is
professional manufacturer of solar panel.
Monocrystalline 72cells Solar Panel.
Power Range : 360-380W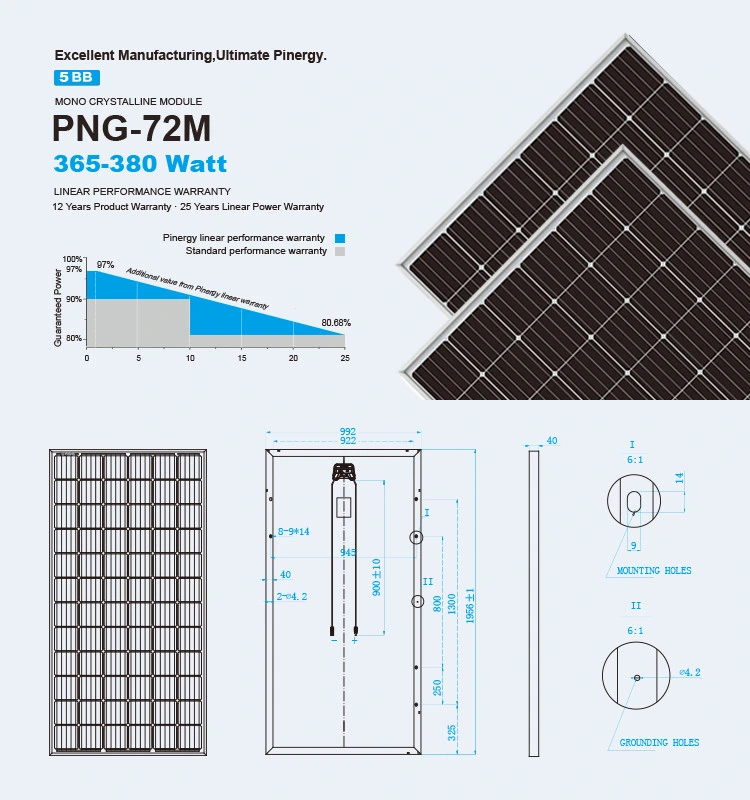 ELECTRICAL DATA(STC)
Module Type
PNG365-72M
PNG370-72M
PNG375-2M
PNG380-72M
Rated output(Pmp/Wp)
365
370
375
380
Short circuit current (Isc)
9.82A
9.85A
9.89A
9.97A
Open circuit voltage(Voc)
48.1V
48.3V
48.5V
48.7V
Maximum power current(Impp)
9.34A
9.41A
9.45A
9.52A
Maximum power voltage(Vmpp)
39.1V
39.3V
39.7V
39.9V
Module efficiency (%)
18.81%
19.07%
19.33%
19.58%
Power tolerance (W)
0~+5
0~+5
0~+5
0~+5
Standard Test Condition(STC): Irradiance 1000W/m², Cell Tempera ture 25ºC, AM1.5
ELECTRICAL DATA(NOCT)
Module Type
PNG365-72M
PNG370-72M
PNG375-2M
PNG380-72M
Rated output(Pmp/Wp)
272.1
275.8
279.5
283.3
Short circuit current (Isc)
7.95
7.97
8.01
8.07
Open circuit voltage(Voc)
44.5
44.7
44.8
45.0
Maximum power current(Impp)
7.54
7.56
7.59
7.65
Maximum power voltage(Vmpp)
36.1
36.5
36.8
37.0
Nominal Module Operating Temperature(NOCT):
Irradiance 800W/m²,Ambient Temperature 20ºC, AM1.5, Wind Speed 1m/s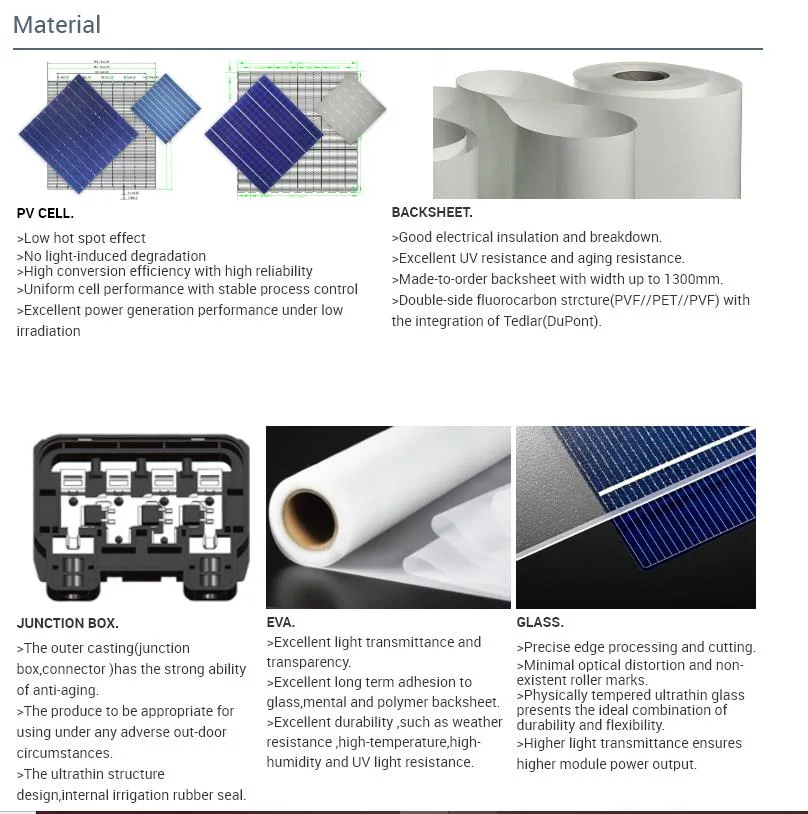 >Pinergy Solar has exported to more than 160 countries.
> 800MW solar panel production capacity.
> Solar panel power range 10watt to 500watt for both polycrystalline and monocrystalline solar panel.
> 25 years total workmanship and materials warranty , 10 years for at least 90% and 25 years for 80% linear power output warranty.
> Pinergy Solar has three factories of solar panel.
> Do OEM for Trina Solar,Yingli Solar etc.> Pinergy Solar has certified by TUV,, CE, ISO9001, ISO14001, SGS,etc.
> 100% EL, Flash test before package and shipping.> Turn-key solar systems are offered , to save the time and money for the clients > Pinergy Solar is committed to light up the world with green energy.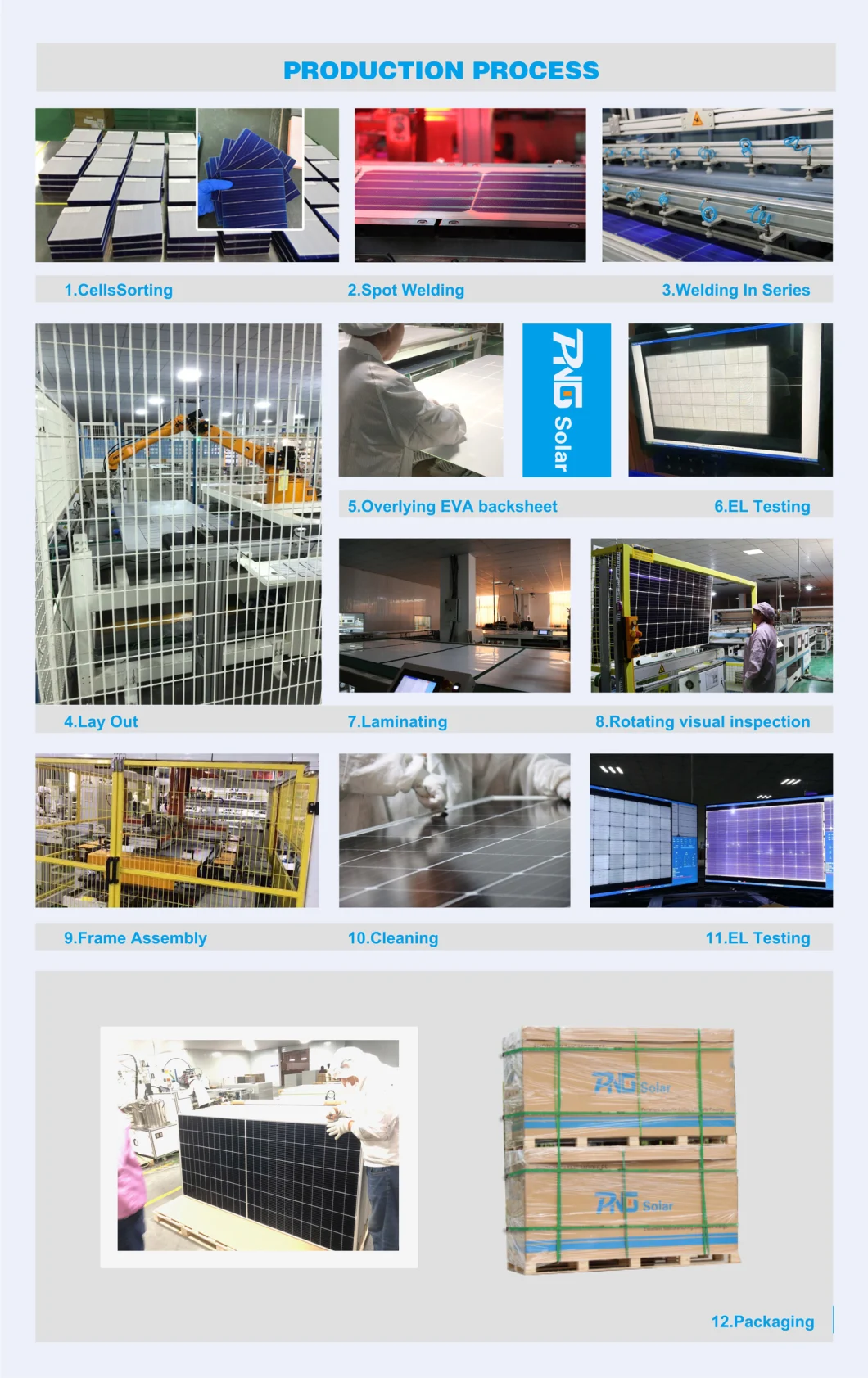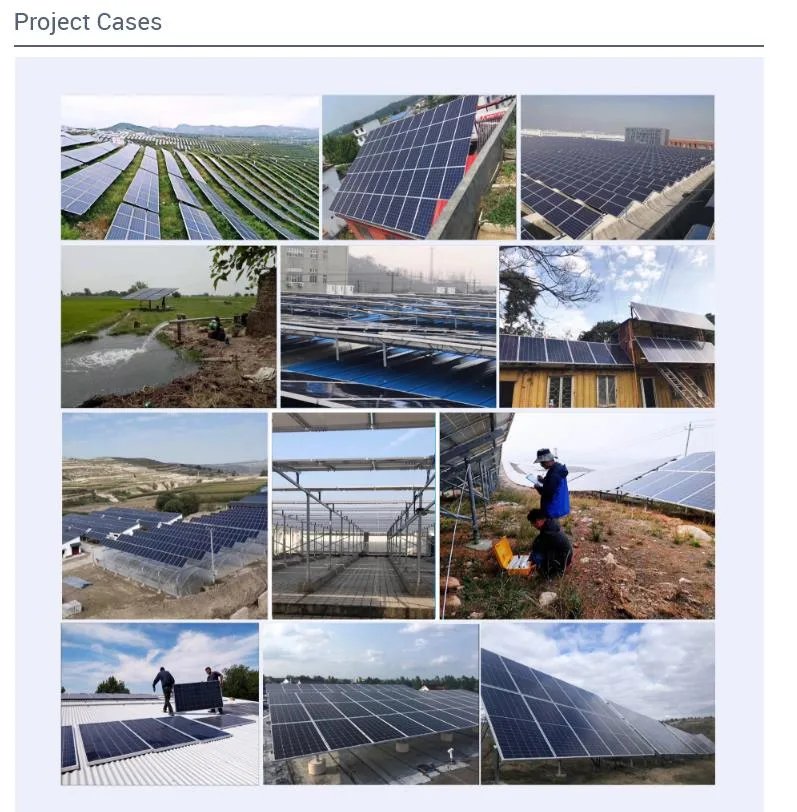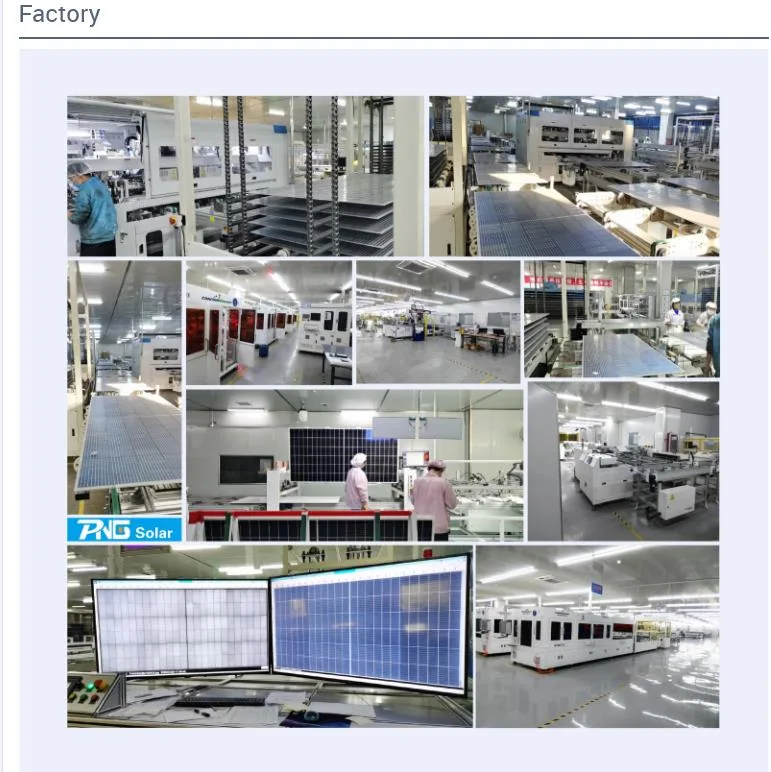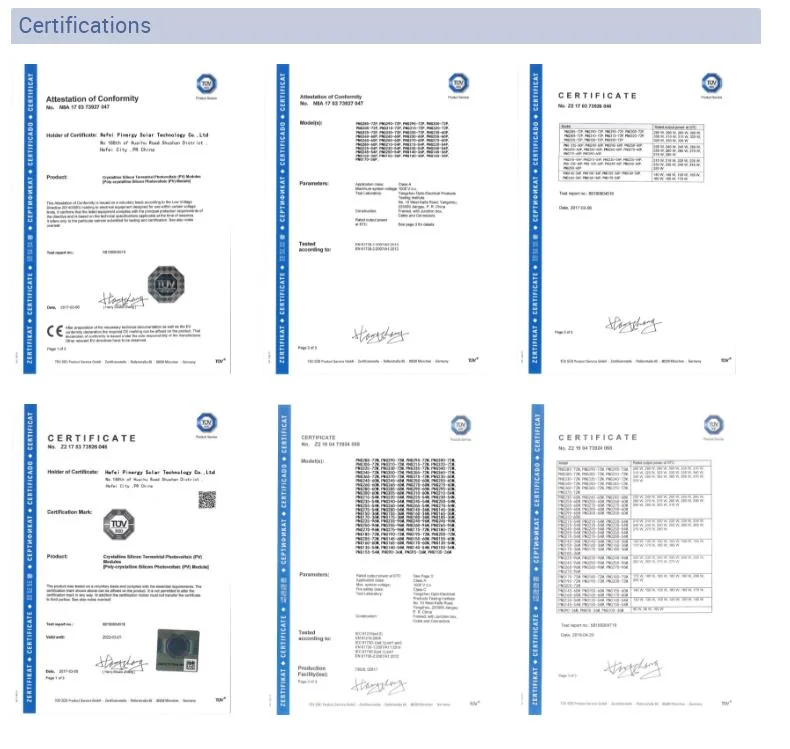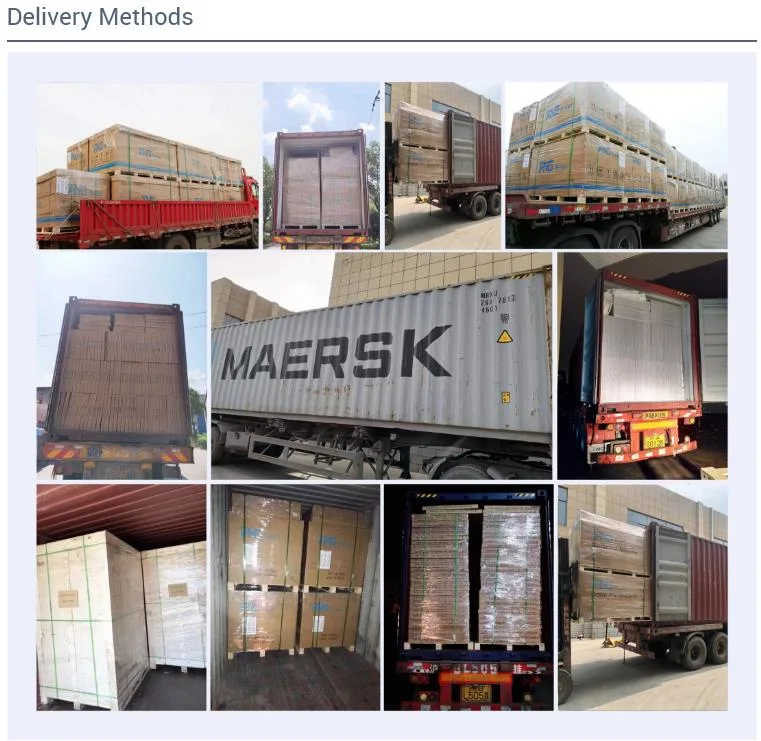 FAQ.
What's your payment terms?TT,Letter of Credit,Paypal,Western Union etc. Could you send free sample?
Your sample fee will be returned when your place next order.
Can we print our own logo?
Yes absolutely.
What are the advantages of your company?
We are new factory ,now we control thin benifit for developing customers , price ,quality and service will never let customers down!!